Irene Boss Meets Dante Posh
Free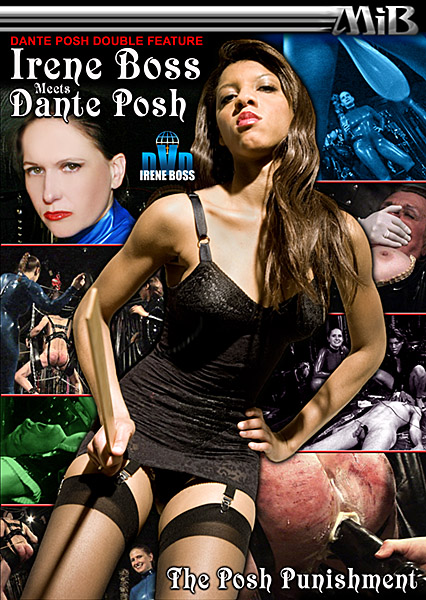 A drink to remember. Bottoms up and let's have a toast! The Ladies let loose on footsucker in this bizarre fetish exploration. Witness rubber Mistress "bladder pants". Seeing is believing! The slave, in a suspension harness, bears a double single tailing after an extremely severe caning. Canes are broken and it's brutal. Huge dildo insertions, fingering, fisting, face sitting, scratching, spitting, smothering and electro CBT and nipple play. Irene in see through blue rubber catsuit with black knee high fetish boots. Dante in black rubber mini dress and stilettos. Sexy, witty, and outrageous behavior from two decadent Dominas!
Join to view longer trailers
Loose lips sink ships! A servant house slave had the audacity to
complain that Dante Posh made him wait too long as her chauffeur to the Compound, so he is summoned to the Industrial Chamber. "Customer service" is applied. In the sling his nipples are pinched. He is dredged with the Whartenburg wheel and must endure the strap. Ball flicking with fingernails, clitty piercing, violet wand, ass fingering, glass dildo-ing, a nearfisting, tit slapping, rubber glove smothering and hard caning against this miscreant satisfy her sadistic lusts. Servants should only speak when spoken to!
Join to view longer trailers