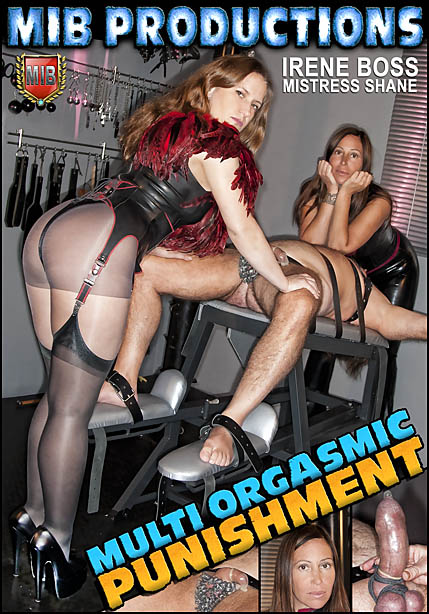 Multi Orgasmic Punishment
Free Trailers
Scene 1:
Mistress Shane and Domina Irene Boss have a new creature, "slave r", restrained to the punishment bench in her studio Heaven, and they are examining it. It seems quite nervous, yet is extremely horny already. The Ladies decide to test his reflexes by tickling his bare feet and Ms Boss remarks that since he is so hairy he would make a good slave mattress for a cold Belgian evening. Since the Ladies observed his man pussy has been properly man-scaped they make the decision to use it. Ms Boss gives the slave her birthday spanks with a leather paddle. Ms Shane twists his nipples. His cock is as hard as a rock while the Ladies trade places and share the slave. The warm up begins by a solid duo hand spanking. He is made to kiss Ms Boss's glorious ass and feet while Ms Shane paddles him. A double flogging follows and then a strapping. He gets his first whipping from Ms Boss. Of course clothespins are applied to his behind so She has a proper target! Ms Boss whips the clothespins into a central location so Ms Shane can savagely beat them off with a riding crop.
Scene 2:
The slave is placed on his back to reveal that he has been wearing a spiked sheath punishment bra. He gets an extreme erection and the Ladies discuss a weenie roast. His business is restrained C & B style. The Ladies certainly know their way around a cock! He is placed in a predicament when his balls are tied to his toes. Ms Boss remarks that she is going to beat the tar out of the slave who is mowing the yard (while they filming) next. No one is safe! The Ladies tease the bound slaves cock lasciviously and stop right before the big moment. It is soon discovered that the slave has cum, but the Ladies are not going to stop just because this has happened. Cumming without permission is a serious offense and Ms Boss decides to smack the slave's cock with a riding crop to teach it a lesson! Then the Ladies force the slave to eat it's own goo and it's quite the cumdumpster too! More nipple play and CBT is in order with clips and clamps. The Ladies discuss how dogs behave better than men. He is face sat while they twist and torment his nipples and apply weighted clamps to his balls. Sniff where the men don't go! The slave is handled again until he shoots load #2. Another forced feeding is in order. Ms Boss massages all the cum out while Ms Shane removes the clips. After he eats his meal, Ms Boss canes him 25 times on the balls and then the cock.
Scene 3:
The slave is restrained in the sling and it's time to suck and be fucked by Mistress cock! These are tremendous strap-on scenes! The 3rd final milking scene is so graphic it must be seen in the director's cut version of this DVD. Ms Boss and Ms Shane with long flowing hair, rubber, feathers, shiny hose, stockings, garter belts and heels.
To View Longer Trailer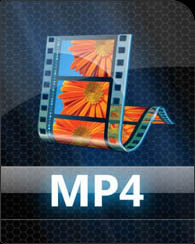 iPod-ipad