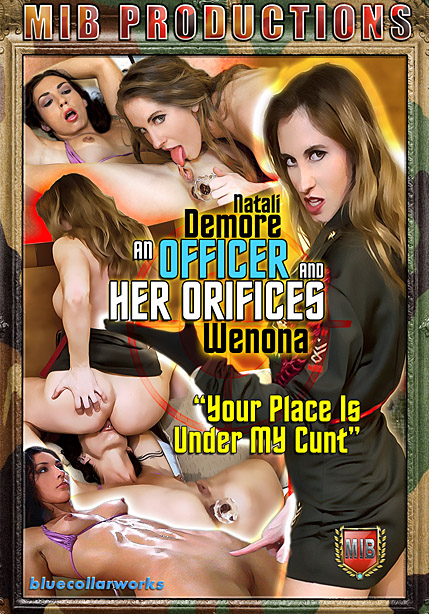 An Officer And Her Orifices
Free Trailers
Officer Demore is on leave and she is bored. She has summoned personal trainer
Wenona to keep her in tip-top shape before returning to active duty. Trainer Wenona
begins the workout lessons but officer Demore has another self-serving agenda in
mind. Unable to keep from masturbating while watching the sweating hard body
Wenona, officer Demore gets caught 'rubbing one out' and pulls rank on the
surprised trainer.
OFFICER DEMORE'S ORDERS ARE AS FOLLOWS : Shoe worship, shoe fucking, bare hand spanking, flogging, rubber & glass anal toy insertions with gung-ho oral, front and reverse smothering face sitting, ass licking, electro pad shock, dual metal vaginal and anal electro insertions, pussy eating push-ups, ass kissing push-ups, double-dong budy-system dual vibrator fucking and boot camp kissing.
WOW....where do I sign up? Natali and Wenona are salaciously penetrating in this sex-action packed girl-girl feature. First time filming for Natali and Wenona together. First time filming for Wenona with MIB.
To View Longer Trailer