Tickled, Milked, Whipped, Fucked and Face Sat! - Director's Cut
Filmed at the Top Secret Pittsburgh Studio
Order Higher Resolution Director's Cut DVD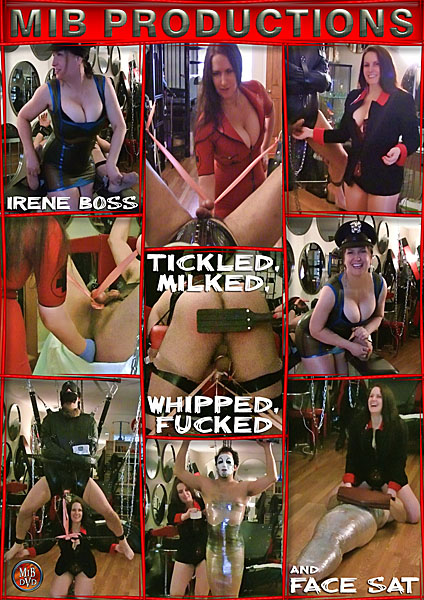 Scene 4: Tickle victim is saran wrapped while he is standing in near suspension wearing a tight corset. Ms Boss then goes for his underarms and sides with her long nails. He is then placed on the floor in a bondage muff. Extreme and diabolical foot tickling then takes place. She face sits him and tickles his sensitive sides and armpits. How does it feel to have someone's full weight on you face huh?
Scene 5: Ms Boss in a red rubber nurses dress with tickle prisoner stationed in the sling receiving a predicament CBT stretch with nipple, armpit and side tickling. Ms Boss decides to strap-on train the slut while he is hooked up to the Venus 2000! Cum shoots in his face and all over his corset as she tickles his bare soles. 68 minutes.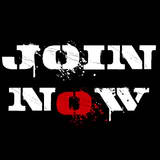 Scene 1: Welcome to the Tickle Asylum, where Irene Boss has a new victim to torment with her luscious long red fingernails, shimmery sexy pantyhose, see through rubber mini dress and custom fetish platform ankle boots. The corseted prisoner is encased in very shiny pantyhose too (legs and head), while he is fastened to the rack in bondage on his back in full metal leg restraint braces and face sitting head bondage box. This slave HATES tickling She begins with foot tickling, and announces how therapeutic this procedure is for stress reduction...or is Ms Boss simply increasing his stress in order to "absolve" him later? Hmmm... she then introduces face sitting therapy to calm his wandering monkey mind. Ms Boss's ass and your face is worth your next paycheck indeed, especially when she starts tickling your nipples and sides while she is doing it. This is split screen breath play by rubber encased pantyhose ass. Irene is tickled by the slave's beard through her pantyhose. She tickles his cock and balls through his pantyhose and he begins to get quite excited. She then pulls his pantyhose down and tickles his bare cock and balls with her long luscious red fingernails and rubs her sexy shiny pantyhose legs and leather boots against his bare erect cock and balls. She presses her enormous rubber encased breasts and solid encased pantyhose thighs against his bare erect cock and balls while mercilessly tickling his sides. He laughs and moans hysterically! It's time for satin ribbon predicament cbt torture and he is re - face sat for side tickle torture treatment number 2. Another split screen. She is sitting on him, depriving him of breath and mercilessly tickling him to death. Everything he moves from the relentless tickle torture he pulls on his sensitive cock and balls. She interjects cruel and unusual punishment by forced consumption of caffeine by forcing the slave to consume a Red Bull so his nerves are on fire for the duration on the scene.
Scene 2: Tickle prisoner is moved to the tickle bench for a new round of treatments and placed face down secured with rubber straps. His corset is tightened and his sides are savagely tickled again. Tickling is a great way to test bondage to make sure that it's tight enough. It's pantyhose destruction time so Ms Boss can once again have her way with his hairy cock and balls, tied off with a pink satin ribbon. His balls are tied to toes for predicament bondage CBT foot and side tickling, and electric CBT is administered via shock pads and a tens unit. Since Ms Boss has decided to whip this slave today, he is warmed up with 2 new heavy floggers for a double dose of goodness. Excruciating foot tickling. He is so satiated he forgets his speaking manners and Ms Boss must remind him of protocol. 50 warm up spanks are administered with a leather paddle and an additional 50 with a heavier leather paddle. There are many rounds of spanking and foot tickling in this scene progressing right up to a good long bare bottom whipping.
Scene 3: Suspended tickle prisoner is up off the ground with legs spread awaiting the Boss's evil torments. She is now wearing a very sexy business jacket minus the skirt with extreme sexy fetish steel heeled pumps. He is extreme vulnerable in this seated suspension position with a spreader bar, and all the attention is placed on his poor cock and ball area while she tickles the balls and the shaft. She walks around the room clicking her high heels constantly while frequently announcing "I think we can make this even better!" Ms Boss is truly a control freak when it comes to cocks, and the cock can never be untied in her presence, so she C&B's him again with a predicament involving foot tickling. Ms Boss chose this particular slave to be in this video with her because he hates tickling and it is on his top 5 list of dislikes. Ms Boss decides to introduce a weighted electric cock ring in conjunction with electrical pads next.