Hello I am Ms Irene Boss. This is my membership website - DomBoss.Com
So - what's in members? All of this!
If you are seeking live scene information - please adhere to my guidelines in order to be considered.
Private introduction via email is the way to discuss an audience with me.
Scene information is available by scrolling this webpage (pittsburghdominatrix.com).
Please read the entire before making contact.
I am in Pittsburgh through July 21st, 29th - August 15th and August 27th - September 15th (Future travel TBA)
Not in Pittsburgh July 22nd - 28th, or August 16th - 26th
Visiting: DC: July 22nd - 24th / NYC: July 26th - 27th / Orange California: August 16th - 25th

By popular request - My need's page has been updated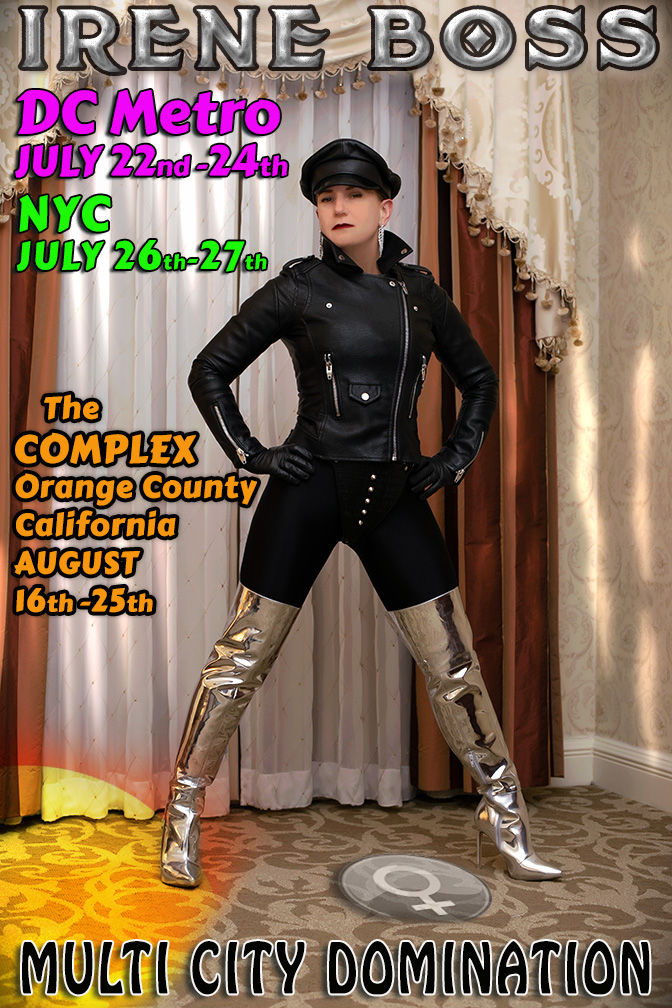 Third Installment: Private Sessions footage take 5: Multi purpose CBT slut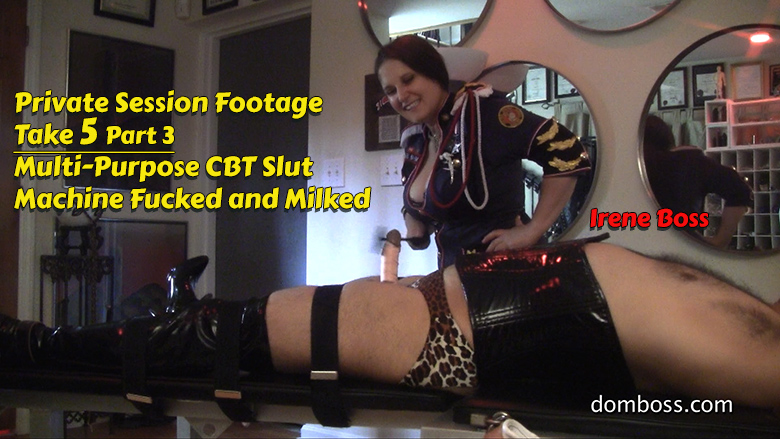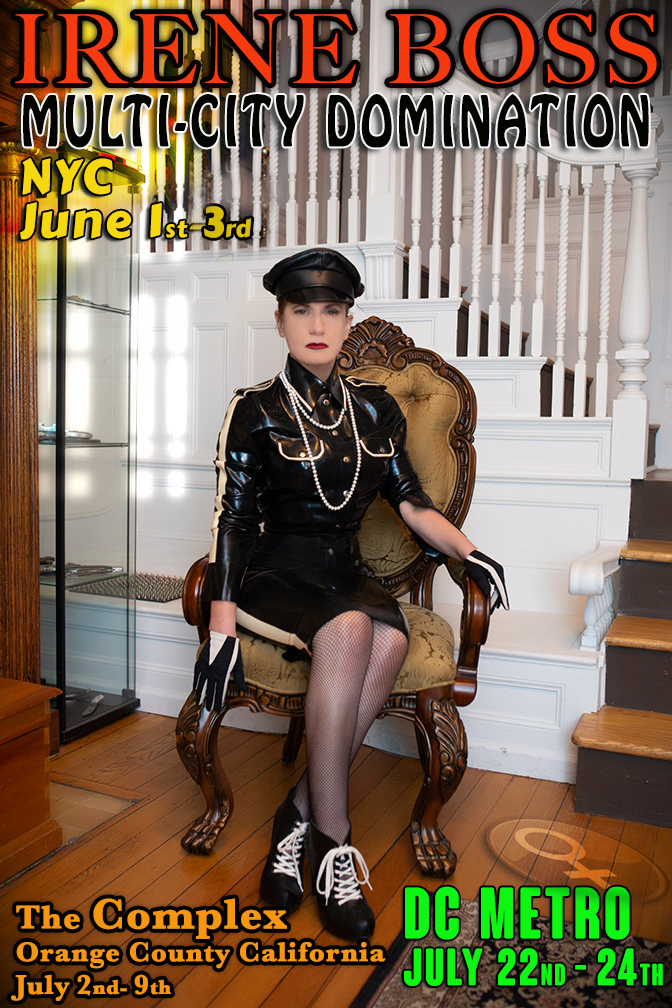 Massive updates to only fans page - content completely separate from DomBoss.Com members!

Yes I have taken the "Quiz" (ha ha ha)
Results: You are often exaggerated and over-the-top in your speech and expressions.
You are a romantic at heart and a natural leader. You are James T. Kirk (Captain) 100%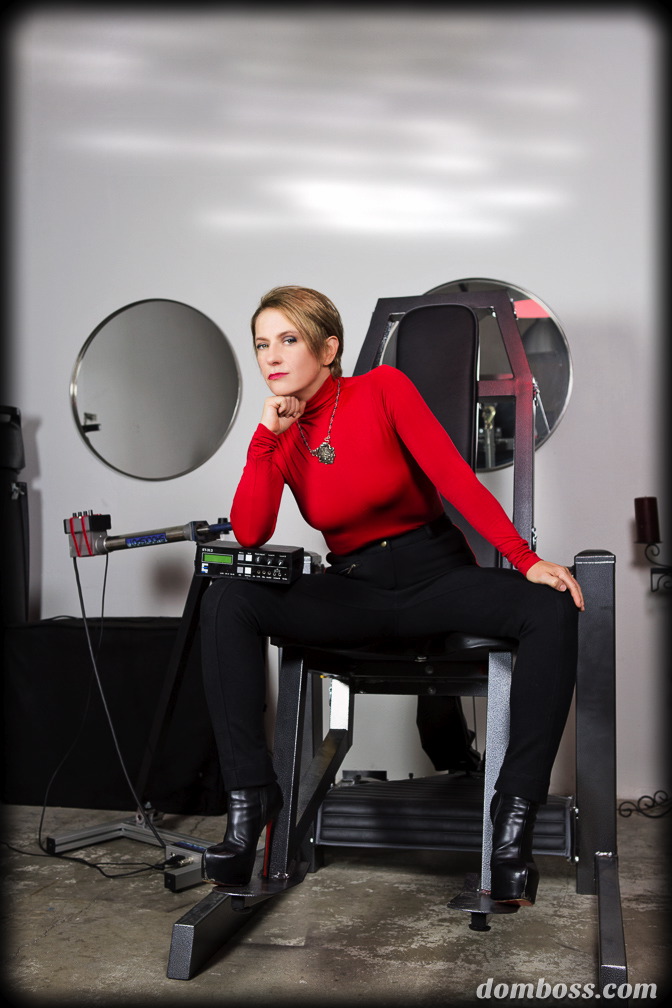 Friends: Rebecca Knox (returning in August) and Madame Ingrid
Goddess Cheyenne of Atlanta Georgia visits the Orange Complex October 24th - 26th
Her March 2019 Pittsburgh visit was amazing!
By popular request - My need's page has been updated
Select films are being converted into large format .mp4 segments. New content is being added.
It's a great time to join DomBoss.Com!

Director's Cut DVD sale! 6 DVDs for 200.00 S&H included in the US


A listing of the Luscious Ladies in MIB films!
BossDVD.Com! Titles available at adult stores near you.

A huge amount of content! Click here for the video content you will see when you become a member
(List generally updated every other month or so)
Lengthy trailers from new DVD releases, full length web movies and full length DVD features.
MIB Productions FemDom DVDs is an industry benchmark standard for Female Domination Films
Boss DVD.Com has presented booths at the Venus Fair (Germany), AEE (Vegas), ANE (Vegas), AVN (Vegas), BondCon (NYC and Vegas), FetishCon (Tampa), FetFest (Maryland), BoundCon (Germany) Black Rose (DC), Diabolique (Philadelphia), Demonia (France), DomConAtlanta, DomConLA, Kink Fest (Oregon), and LA Erotica just to name a few!
(June 2019 archive) More archives