Hello I am Ms Irene Boss.
Please adhere to my guidelines in order to be considered. Private introduction via email is the way to discuss an audience with me.
Scene information is available by scrolling this webpage. Please read this entire page before making contact.
I am based at The Compound in Pittsburgh Pennsylvania and am in Pittsburgh on the following dates:
September 17th - 20th and 26th - 27th / October 9th - 10th, 17th - 24th and 31st
November 1st - 14th, 19th and 28th - 30th / December 1st - 23rd and 26th - 30th / January 2nd - 16th and 29th - 31st
I am visiting:
Houston Texas September 21st - 24th / Sinical Ball September 23rd
The Complex in Orange County: October 4th - 8th
London England October 12th - 15th
DC Metro November 16th and 17th
Las Vegas Nevada: Fetish and Fantasy Halloween Ball October 28th / The AVN Trade Show January 2018 (BossDVD.Com)
I am not available in Pittsburgh on the following dates:
September 21st - 25th, September 28th - October 8th, October 11th - 16th, October 25th - 30th,
November 15th - 18th, 20th - 27th, December 24th, 25th and 31st, January 1st and 17th - 28th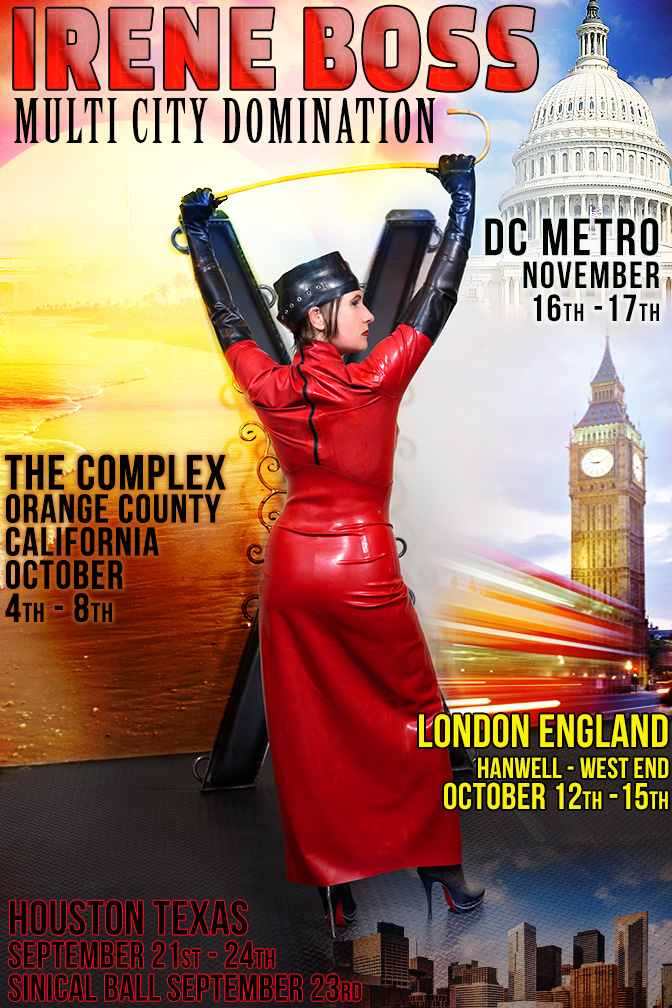 6 new entries in members writing! A sample from "Stars and Stripes":
Looking for a new way to spend a holiday? May I suggest a session with Ms. Irene Boss? My recent visit to her Orange County Complex around the Fourth of July had me seeing Stars and Stripes in a new way. I suspect that she can theme any visit around a holiday to give you a new, spectacular, holiday experience. One certain aspect of visiting Ms. Boss is that nothing is certain. Whatever you were accustomed to in the past could change. As I walked though that magical door to her world and it was shut and locked, I heard, "Put your things down and get on your hands and knees. Right now!" This time, there was no friendly greeting or brief chit-chat to discuss my trip to her dungeon as usually happens when I arrive. As ordered, I went right to the floor, on hands and knees, face down in front of the chair in which she was sitting. She put one of her high-heeled camouflage shoes in front of my face and teased me with it. "If you perform well today, you might get to worship these shoes. Would you like that?" "Yes, Mistress." She began crossing and uncrossing her legs as she sat in front of me. Looking down I could only see the heels change from left to right, but I could hear the sensual sound of her nylon-encased legs rubbing over each other. The erotic sound reminded me of the ZZ Top lyrics "The girl's got legs and she knows how to use them." I could already feel a bulge growing in my loose-fitting business pants. "Listen," she commanded as she continued to do left over rights and right over lefts. "These are authentic nylons. If you are good, you will get to worship my nylons as well as my heels." "Yes, Mistress." As the bulge in my pants continued to grow, as she proceeded to interrogate and program me, "How long has it been since your last orgasm?" "Five days, Mistress." "Well, you will get no orgasm today." "Yes, Mistress." Again she would deny me the chance for the ultimate submission of losing control and releasing my life force to her. She likes to dominate me in this way. By not allowing me to completely submit to her, she achieves more control. Read the rest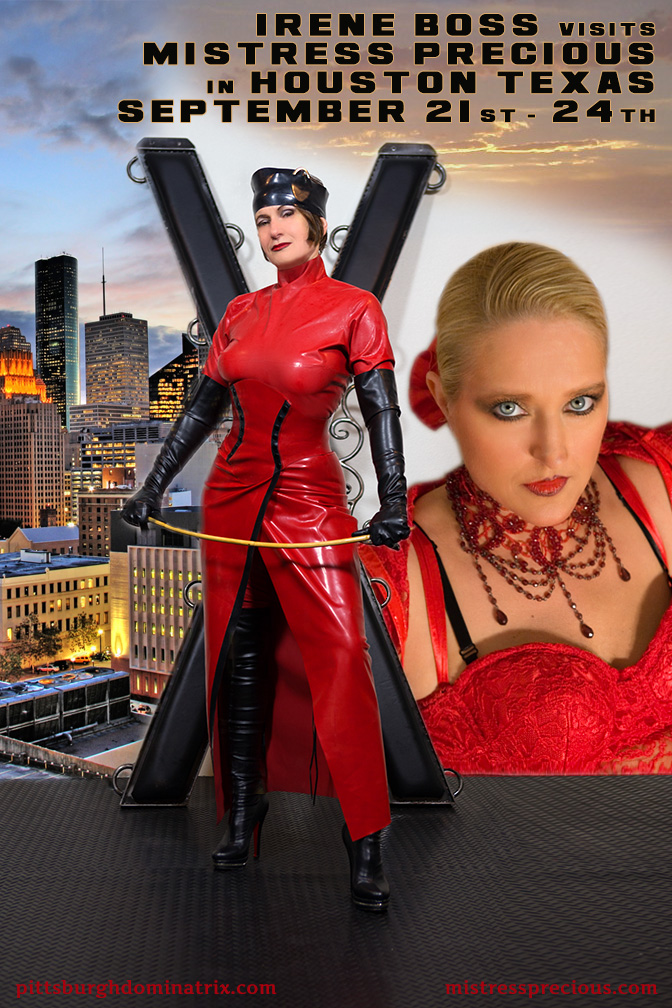 Director's Cut DVD sale! Shipping and handling included in the US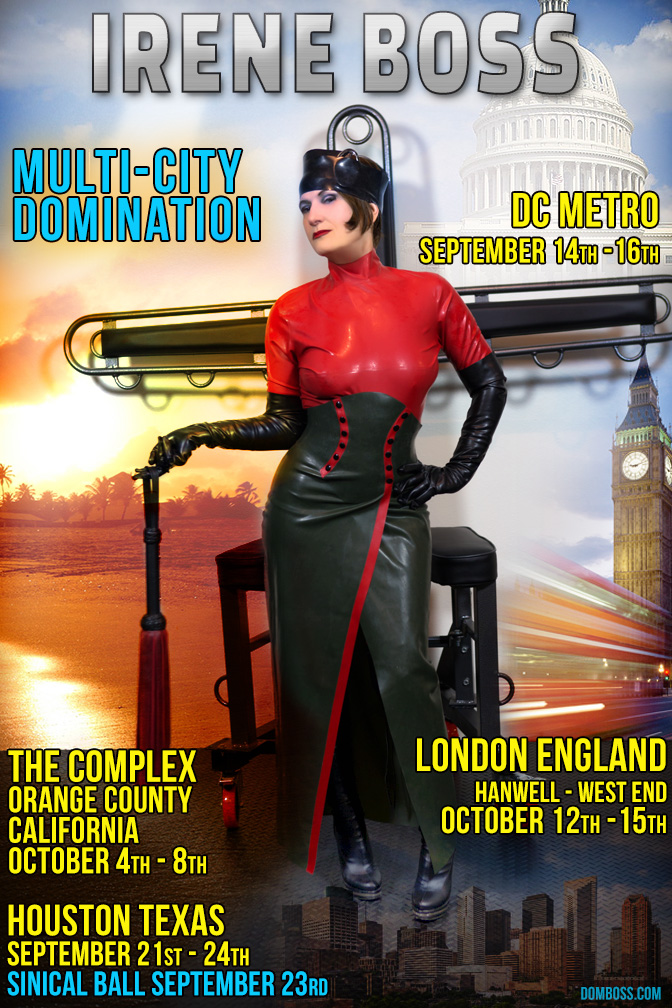 Select films are being converted into large format .mp4 segments. New content is being added.
Amazing Offer: Nonrecurring 4 months for 49.95. It's a great time to join DomBoss.Com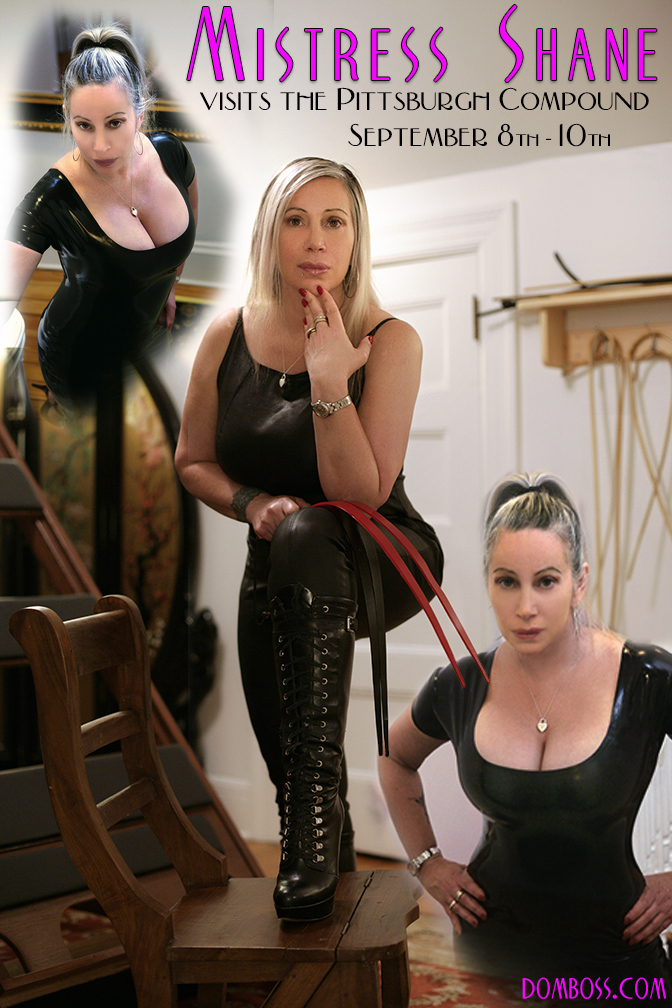 Recent image of Ms Boss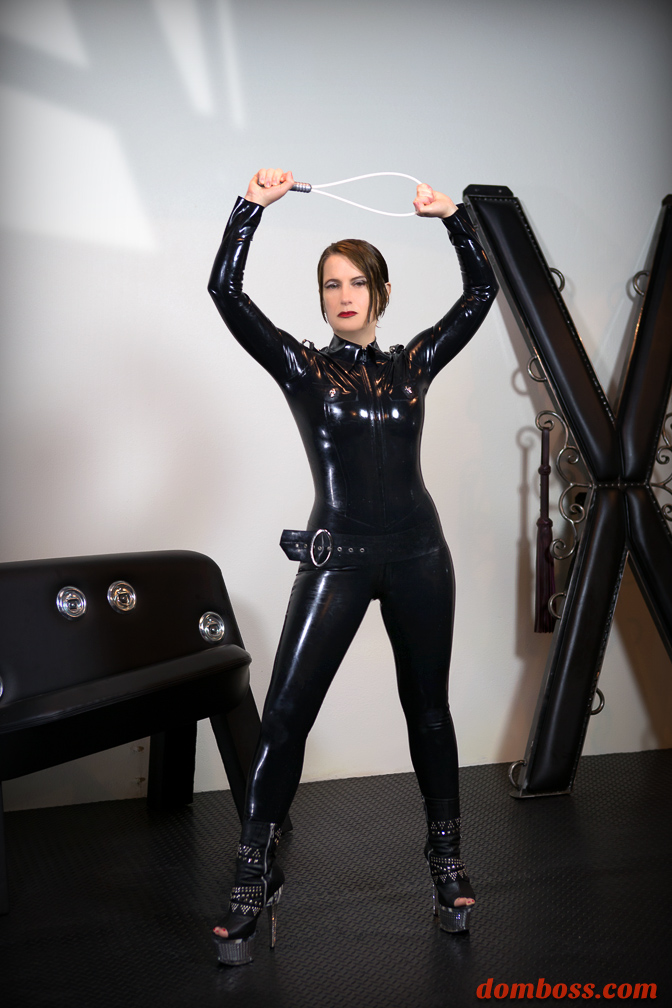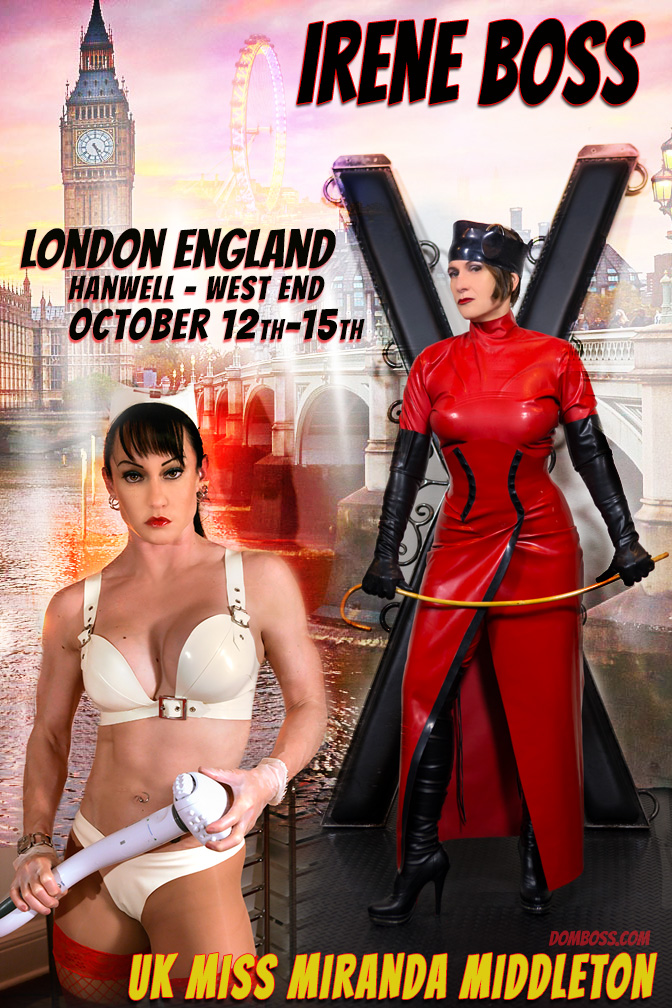 A listing of the Luscious Ladies in MIB films!
BossDVD.Com! Titles available at adult stores near you.

A huge amount of content! Click here for the video content you will see when you become a member
(List generally updated every other month or so)
Lengthy trailers from new DVD releases, full length web movies and full length DVD features.
MIB Productions FemDom DVDs is an industry benchmark standard for Female Domination Films
Boss DVD.Com has presented booths at the Venus Fair (Germany), AEE (Vegas), ANE (Vegas), AVN (Vegas), BondCon (NYC and Vegas), FetishCon (Tampa), FetFest (Maryland), BoundCon (Germany) Black Rose (DC), Diabolique (Philadelphia), Demonia (France), DomConAtlanta, DomConLA, Kink Fest (Oregon), and LA Erotica just to name a few!
(August 2017 archive) More archives