48 high resolution images and an interview with the stunning Mistress Maria. She is now available at the Compound!

Lets play Dressy Bessy! Shop for the Boss - for members only!

Goddess Amazon! 64 High resolution photographs from the new video: "The mark of Amazon"

New fantasy story by slave just a wallet: "My Downward Spiral"
The story of a Man seduced into total slavery and Financial Servitude to a Beautiful Dominant Woman - Financial Slavery and Abuse.
...Mistress went into the other room and came back with a camera, Mistress ordered me to get my face into the toilet and beg her to let me eat her shit, it really did not smell that bad being in the water. I placed my head into the toilet and started begging her to let me eat her shit. I heard the camera taking pictures. Mistress said, "Grab a hand full and fill your mouth and start eating, just like you would a chocolate candy bar".

Mistress looked at me in disgust and told me that I had better not even think about throwing up.
I began to eat the shit, it was so disgusting! It was very hard to get down but Mistress told me to keep going. She commanded me to look at her and smile for the camera while I had a handful of Her shit up to my mouth and with my mouth full. Mistress told me to grab the bottle and start washing some of that filth down my throat. The piss was strong, the combined taste was almost more than I could handle. Mistress said: "Finish this off and you can go home and clean your nasty self up, it will be a while before I see you again." I heard the door slam as she left...continued in the members section.
New Video "Extreme Lessons in Bullwhipping" now available! Many video clips and pictures available in the members area.

24 high resolution sexy images of Boss and whisper at the Black Rose!


For DSL or greater: Nice long 10 minute clip from the new release "The Female Disciplinary Manual". Now available!

For 56K: 20 video clips from the new release "The Female Disciplinary Manual". Now available!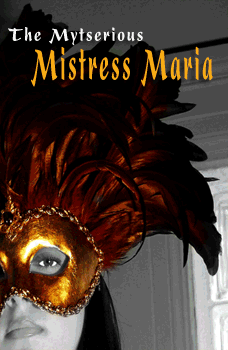 New Domina available at the Compound!


Yum yum! 36 high resolution images! Mistress Francois' Studio - Paris - October 2002 - Irene Boss, Mistress Antoinette, Goddess Elizabeth, Claudia Varin, Maitresse Francois, and rubber slut john
New story: "Cigar hypnosis" :
They then proceeded to deepen the trance, repeatedly awakening him and using an instant trigger phrase to take his mind further down within his own subconscious. His fate was now sealed, he would forever be their devoted slave, as they would condition him now for several hours.
Jack was feeling rather like he was slightly drunk, he was aware of his situation to some degree, he was naked, seated on a hard backed chair. He felt uneasy for a split second as he realized his arms were bound to the arm-rests and his ankles to the legs of the chair, he could not move! Yet he could see no bonds restraining him? He had the biggest and hardest erection of his life and felt so turned on...continued in the members section...